Residential Interior Design
Whether you are removing walls to create a beautiful enlarged kitchen within a great room area or renovating your master suite, EZ Plans offers creative and affordable residential interior designer services to help you make your vision a reality. Our experts will work with you to choose fixtures, materials, and layout designs for the way you and your loved ones use your space. If you're working with an EZ Plans architect, consider adding interior design services to your package as a way to streamline the design and construction process and enjoy your home the way you envision.
Choosing the interior package also helps you save money by allowing you to receive more accurate construction bids.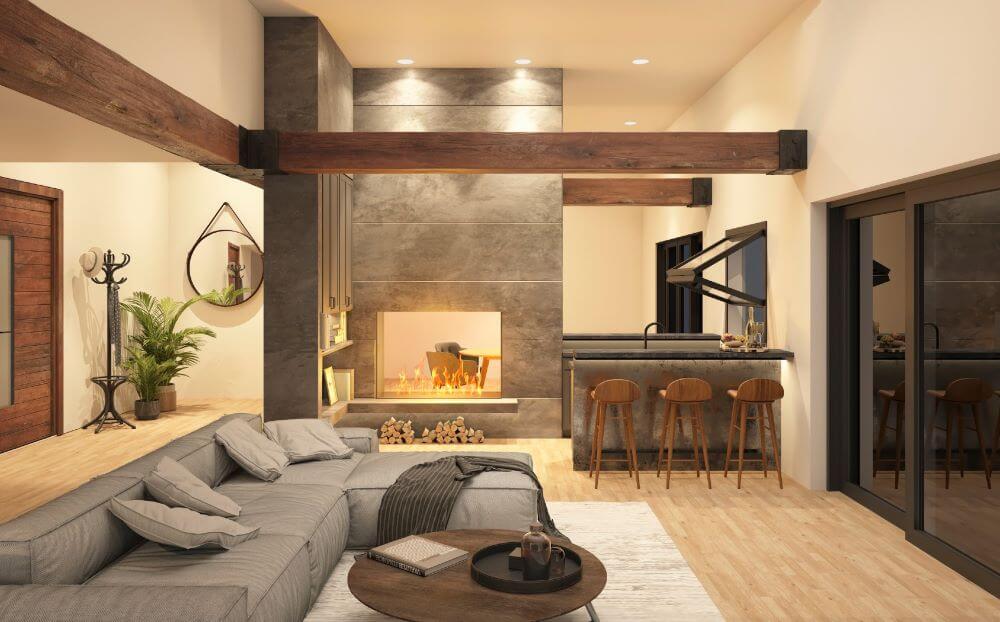 Commercial Interior Design
Our commercial interior design services will help you make the most of your retail or commercial space. Improve tenant experience, enhance your branding, and make every square foot count. We work on a wide variety of commercial projects, including:
Retail
Office space
Mixed-use developments
Salons
Gyms and more
Restaurant Interior Design
EZ plans also provides restaurant interior design services as a supplement to our architectural design services. We work with a variety of restaurant clients, from fast casual restaurants and cafes, to fine dining, as well as busy food halls to help restaurant owners, operators, and franchisees make the most of their space. Our interior designers provide guidance on all aspects of your trade dress, including color selections, material finishes, furniture, and fixtures. We'll work with you and your franchisor to create the ideal interior and atmosphere to set your restaurant apart from the crowd.