Architecture Services On-Demand
Plans for Remodels & Additions, ADU's and New Homes
Request Pricing
Tell us about your project and download a pricing proposal immediately.
Schedule Consultation
After you have reviewed your proposal, call us to schedule a consultation.
Meet Your Architect
A talented, licensed architect is ready to meet with you.
Our Pricing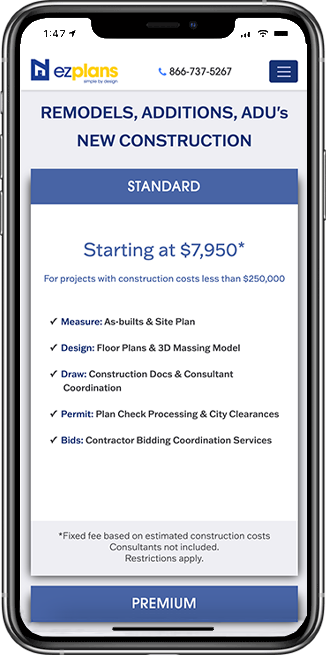 Affordable Pricing
Simply add any of our Add-On Services to the Standard or Premium Service so you only pay for what you need.
Fixed Pricing
Our fixed fee for service pricing model enables us to offer the most competitive pricing in the industry.
Transparent Pricing
Our pricing is process based, transparent, and easy to understand. You know exactly what you're paying for every step of the way.
More Than Just a Consultation
Virtual Site Consultation
We use the latest technologies to review your property conditions and perform the necessary due dillegence so we can offer design ideas on the fly.
Detailed Scope of Work
We take detailed notes and ask the right questions to fully understand your vision and dreams to help make them a reality
Services Agreement
We deliver to you a simple, easy to understand agreement with the final pricing and deliverables. You can always add on services as needed.
Our Architects
Providing access to our independent network of architects
Licensed
Insured
Background Checked
Experienced & Talented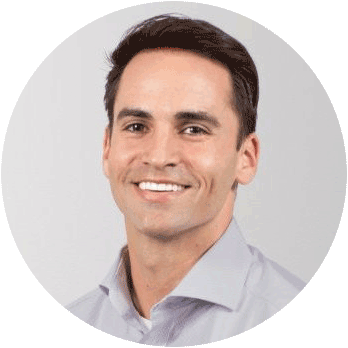 Daniel J.

Experienced in all phases of residential architecture. Familiarity with new home construction, as well as complex hillside conditions.
Previous experience in custom estate residential design, construction documentation and permitting. Expert level experience in constuction administration.
Education: Master of Architecture, Rice University, TX
Licensed in California, Texas, Nevada
Driven by Technology
Providing best-in-class customer service, no matter your project size or scope.
Clear expectations you can rely on set right from the start.
Track progress of your project on our secure ArchiTech® platform.
Receive automatic notifications upon completion of project milestones.