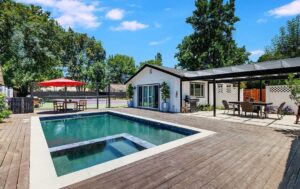 Accessory Dwelling Units (ADUs), and Junior Accessory Dwelling Units (JADUs), both commonly referred to as Granny Flats, In-Law Units, or Guest Houses, have become very popular for many reasons:
ADU's add value to your property.
Are an

affordable construction option,

especially for garage conversions.

Provide a source of

rental income,

especially as rental prices increase.

Provide

affordable housing

for extended family, while maintaining privacy.

Provide

flexibility

of shared living areas while allowing seniors in age in place.
The State of California continues to pass ADU laws lifting restrictions, and making it easier and more affordable to build Accessory Dwelling Units. Because of the new laws, California ADU construction has surged. Building Departments across California went from issuing around 9,000 ADU permits in 2018, to almost 12,392 permits in 2020. According to the Department of Housing and Community Development, there is a 30% year-to-year increase in ADU production.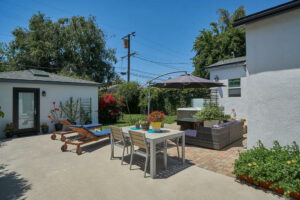 In 2022, the ADU law that has gained the most attention is Senate Bill (SB) 9. This relates to duplexes and lot-splits. SB 9 provides for the ministerial approval of converting existing homes occupied by a homeowner into a duplex if certain eligibility restrictions are satisfied. It also allows a single-family home lot to be split into two lots, and a duplex to be built on each lot, provided that the initial home is occupied by the owner as their primary residence for at least three years. There are exceptions and restrictions to SB 9 that need to be fully understood. Some key points of SB 9:
Projects must be for residential use only.

Properties are within an urbanized area designated by the City and are not within agricultural, historic, and very high fire severity zones. 

Parking requirements need to be met unless ½ mile from public transportation stop. 

Project will be subject to local short term rental requirements. 

May include connected structures (duplex) if they comply with building code safety standards.

If a lot is split, the project may be subject to City or County easements and must be roughly split in half.  

Lots must meet minimum size requirements for a lot split. 

Lot cannot be adjacent to another lot that has been split using SB 9.
There are exceptions and restrictions to SB 9 that need to be fully understood.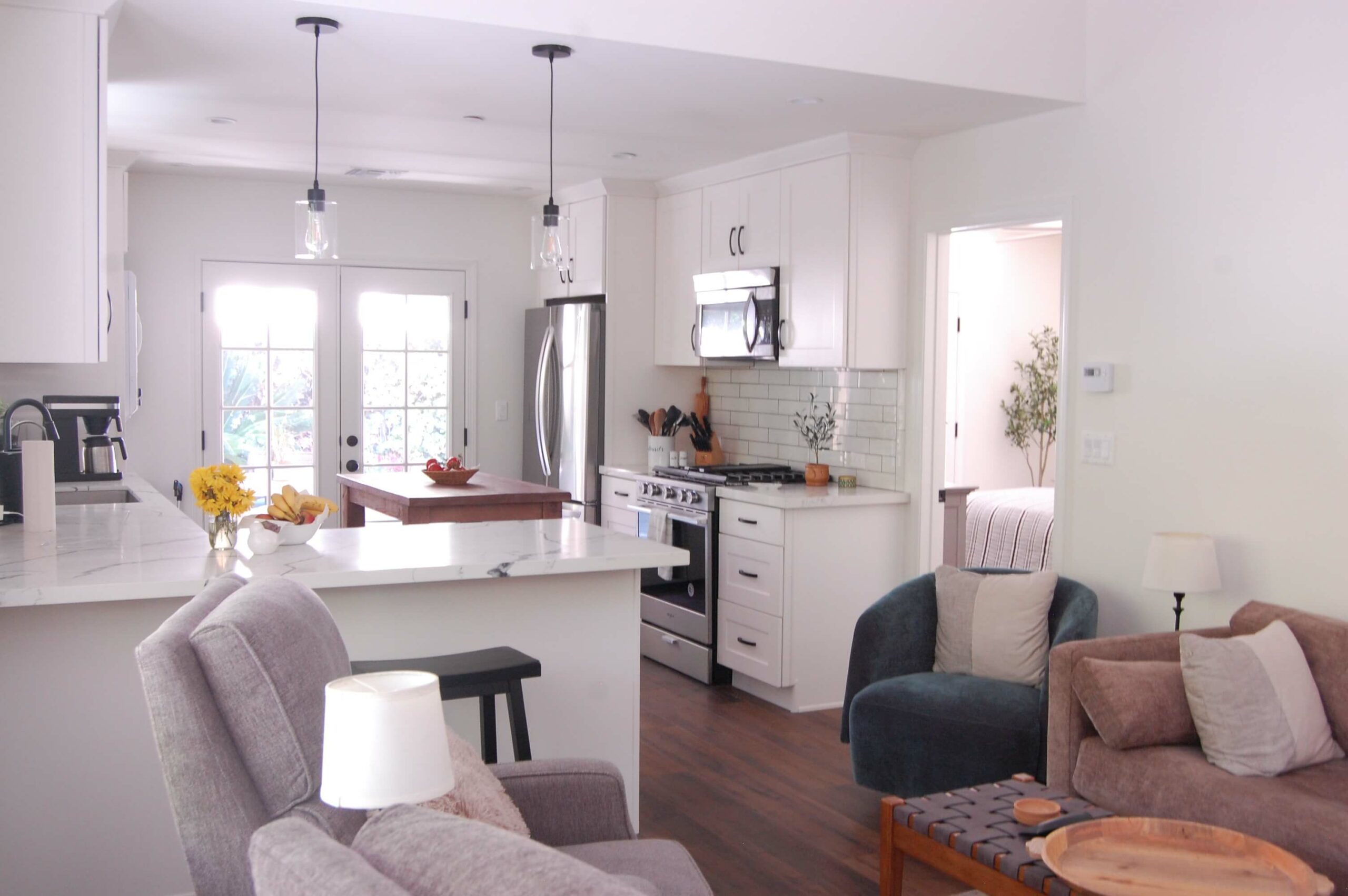 Summary of New ADU Rules in California:

Faster ADU plan review times.
Prohibits local agencies from imposing strict requirements that exceed state mandates.
More flexible ADU size and set back requirements.
Allows both regular size and "Junior" ADUs on the same property.
A JADU may be constructed inside the walls of a single family home and is not required to include an existing bedroom or an interior entry into the home.
Allows ADUs for multi-family units and duplexes.
Prohibits local agencies charging "Impact Fees" for ADUs under 750 sq. ft.
ADU's created by a garage conversion, carport or covered parking structure cannot require off street parking spaces.

Design Your Dream Home And ADUs
The big news – landlords and homeowners can now add 2 more units – an ADU and a Junior Accessory Dwelling Unit (JADU) – on any residential lot. This means you can now legally create a triplex on every single lot in the state according to the new ADU laws in California. What's more, AB 68 allows you to do so without requiring additional parking if your property is less than 1/2 mile from public transportation.
"Public Transit" now includes various means of transportation that charge set fees, run on fixed routes and are available to the public.
Additional units can now be added to existing multi-family buildings like apartment complexes. Building owners can convert any non-habitable rooms, like attics, basements, garages, etc. into legal additional units.
Under AB 68, municipalities will be required to approve the following:
Single Family Homes:
One ADU (up to 1,200 s.f.) and one Junior ADU (a unit of no more than 500 s.f. in size and contained entirely within an existing single-family structure) per lot.
One detached ADU (up to 1,200 s.f.) that is new construction, or existing structure, or the same footprint as the existing structure, along with one JADU.
Multifamily Dwellings
Multiple ADUs within existing multifamily structures.
Two detached ADUs on a multi-family lot.
Other Restrictions that are Prohibited on Local ADU Laws
To further remove barriers to the approval of ADU plans, various state laws now prohibit local governments from imposing the following:
May not impose requirements on lot coverage or minimum lot size.
May not allow more than 60 days to approve an ADU plan or JADU plan permit application if there is an existing single-family or multi-family dwelling on the lot.
May not set a maximum ADU size that does not allow an ADU of at least 800 sq. ft. and 16 ft. in height.
May not require replacement parking when a garage, carport, or covered parking structure is demolished to create an ADU or is converted to an ADU.
May not require more than a four-foot side and rear yard setback for ADUs.
May no longer require as a condition for approval of ADU plans, the correction of physical conditions that do not conform with current zoning standards.
HOA's may no longer "prohibit or unreasonably restrict" the construction of ADUs on single-family residential lots.
Local agencies may not impose impact fees on ADUs under 750 sq. ft.
Eliminates the requirement for owner-occupancy of either the primary dwelling or the ADU.
Interpreting the Law
Please note that this summary is based solely on the State Ordinance. Therefore, is important to note that each City and County will release their own ADU rules and regulations in response to the new state laws. Some Cities and Counties may defer the effective date or challenge the state through legal channels in order to meet their own codes. Variations of these State rules will differ at each city and county.
Next Steps
Given the complexity of the new laws and the resulting City or County interpretations, it is even more critical that you consult a licensed architect who knows the ins and outs of the new ADU laws in California – and EZ Plans is here for you!
We are a full-service residential architecture service with experienced, licensed architects who are experts on the new rules and are capable of designing your dream home and ADUs. View the cost of ADU plans and contact us today to start designing a floor plan and permit your ADU additions.
Additionally, follow us on Facebook, Instagram and Linkedin to see what we've been up to, and to be inspired for your next home remodel or addition!